Sonic Matter Festival present
Where do we go from her and
Ignite me - Entzündun -
Enflammer l'inflammation

Sonic Matter wants to acknowledge the precarious situation artists live through due to COVID restrictions, cancelled performances and exhibitions and the missed opportunity to engage with audiences and fellow artists. We'd like to ask how artists' practices have changed and what opportunities, as unexpected and surprising they might be, have arisen and benefited creative processes? What alternative narratives emerge within the limitations of a lockdown, reduced social interaction and economic hardship?


Under these circumstances the IN/OUT festival initiative offers a rare opportunity to connect musicians and visual artists from Switzerland, South America and Africa to collaborate together on a new, jointly developed project. SONIC MATTER brings in two teams from very different backgrounds and disciplines: Musicians reConvert (CH), Efe Ce Ele (CO) and visual artist Milena Pafundi (AR), and musicians Samuel Stoll (CH), Ray Sapienz (CG/UG) and visual artist Julia Maria Morf (CH). These six unique artistic voices open up thematic resonant spaces around themes of collaborative processes, communication, interference and coincidences, endurance, continuity and resistance.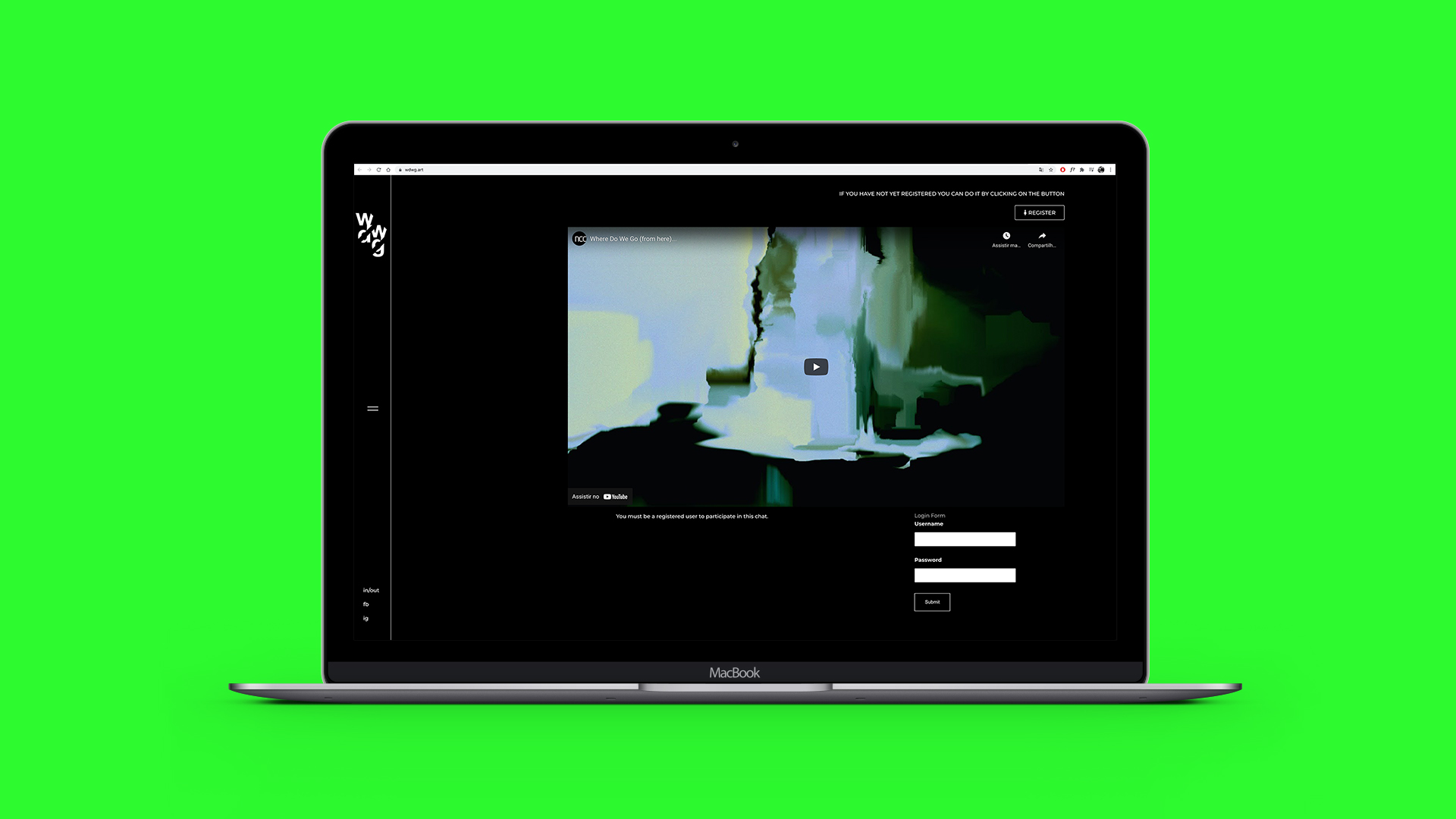 ︎︎︎
www.wdwg.art
"We have eyes as well as ears, and it is our business while we are alive to use them".
- John Cage
Where does the necessity of developing an online project lie, and is it possible to find conditions that are at the same time artistical and ontological? We have often wondered about the value of online events replacing normal artistic activity during the Covid-19 period. One of the interesting aspects that arisen is that often the necessity resides in administrative, economic, and not strictly artistic issues. What we want to propose is a format where digital interaction is the first axiom of necessity for the existence of the project itself. We realized that very often, online concerts force the listener to a passive position, decontextualized from space and time. This creates a total discrepancy with the real world where, in fact, every action taken by a user has a consequence on the web. We therefore wondered about the possibility of creating a dimension where the participant is not a passive part, but a necessity for the existence of the artistic product itself.